Beautiful Homewares & Antiques in Petworth West Sussex

At Tallulah Fox we search for lovely antiques from all over Europe and beyond, which are displayed over the three floors of our shop on Lombard Street in Petworth, for you to enjoy. Through our regular visits to the best antiques markets across Europe, our network of trade antique dealers and attending the leading antique auctions we acquire a carefully curated collection of unique and decorative pieces.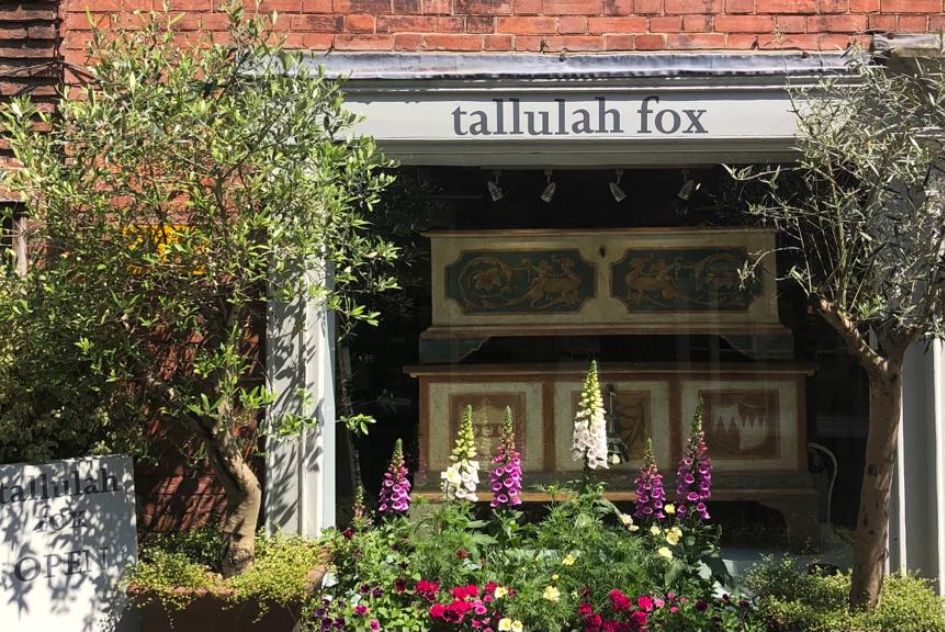 We are 10 years old!
Tiffany opened the first Tallulah Fox store in 2013, described by many as the best little shop in the prettiest street in Petworth, West Sussex.
Tallulah Fox has built a reputation for specialising in Italian, French and Swedish antique furniture, beautiful designer cushions, unusual and quirky pieces from the Indian subcontinent; original glassware and ceramics; garden d'objets and hundreds of items that will inspire you, your family and your friends.
Five years ago Tallulah Fox moved form the original premesis to the one immediately next door in Lombard Street. Its bigger space on three floors means that there is an even greater choice of furniture and homewares to blend, mix and enhance your home both inside and out.