About us
Tiffany opened the first Tallulah Fox store in 2013, described by many as the best little shop in the prettiest street in Petworth, West Sussex.
Trained as a fashion textile designer. During the 1990's she co owned the eminent design studio Digby Morton Designs. Clients included Libertys, Ralph Lauren, DVF and Dior. Tiffany's love of textiles and also of travel gave her the idea that resulted in a magical destination for those seeking something unique, something characterful, sometimes old, sometimes fun but always lovely.
Tallulah Fox had built a reputation for specialising in English, French and Swedish antique furniture, beautiful designer cushions, unusual and quirky pieces from the Indian subcontinent; original glass ware and ceramics; garden d'objets and hundreds of items that will inspire you, your family and your friends.
Tallulah Fox moved in May 2018 right next door in Lombard Street. Its bigger space on three floors means that there is an even greater choice of furniture and homewares to blend, mix and enhance your home both inside and out.
Of course, many people assume that Tiffany is the Tallulah in Tallulah Fox. The reason for the name is that Tiffany intended getting a little girl Fox Terrier and calling her Tallulah. What she ended up with is a little boy called Boris! That's Boris in the photo;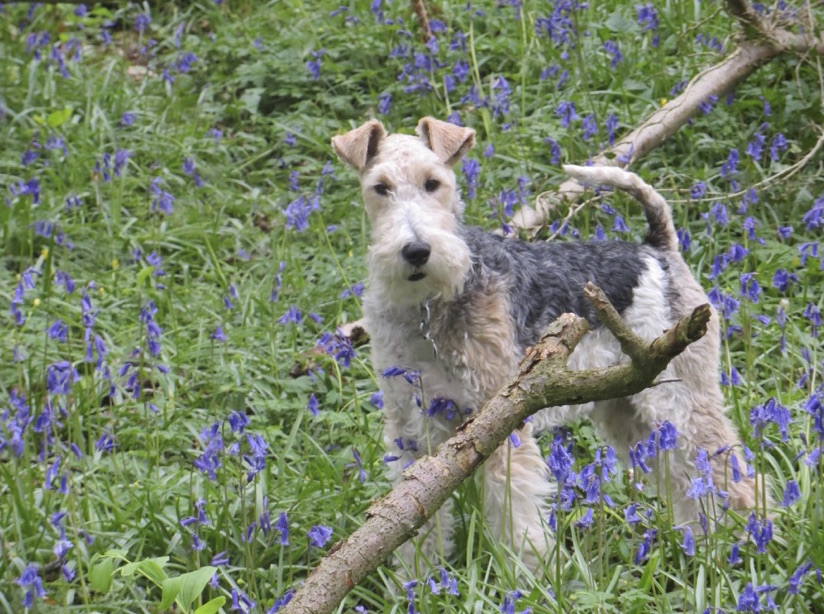 Boris the dog
Thank you for visiting our website and if you can pop along to one of the shops sometime it would great to meet you.
Tiffany