The raised profile of the Gavivi Mango Wood Stand makes a statement serving platter, elevating a food offering. The beautiful tactile edge is hand carved bringing an appealing decorative detail. The natural mango wood has a warm varied tone. The solid stand and tactile platter have a rustic artisan quality. This is a great showpiece, the elevated platter is perfect as part of a display, utilising only a minimal amount of table or work top space with its smaller sized stand.
Our mango wood pieces are created from sustainable mango wood. The Mango trees are initially grown for their fruit, harvested over a number of years. Once the trees have stopped bearing fruit, they can be cut down and used to make our wooden pieces. This allows farmers to plant more trees and provides them with a supplementary income.

To care for your Mango Wood item, wash in warm soapy water after every use to prevent staining, rinse and dry immediately, do not soak. Due to the nature of the wood, the colours may change over time. To nourish and protect the natural wood rub an edible oil such as olive oil or walnut oil into the surface with a dry cloth. Please note that adding oil may darken the tone of the wood.
Small is 14 cm high x 30 cm diameter

Large is 28 cm high x 35.5 cm diameter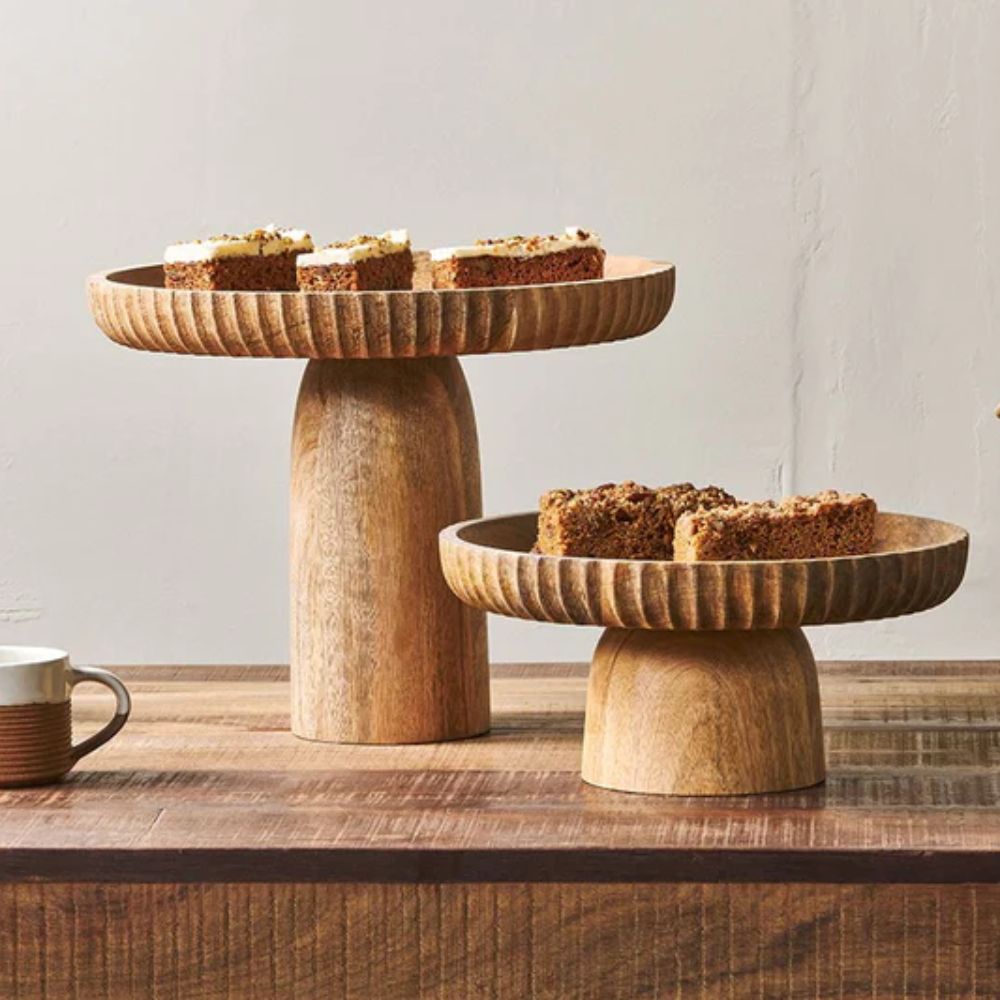 SKU: 1047