These large round mango wood Nalbari Zigzag Pizza Boards are skilfully pieced together from sustainable mango wood. The rich textures and natural contrasts of the wood create an interesting colour palette. Perfect for serving pizza, mezze, antipasti and as sharing platters.
Our mango wood pieces are created from sustainable mango wood. The Mango trees are initially grown for their fruit, harvested over a number of years. Once the trees have stopped bearing fruit, they can be cut down and used to make our wooden pieces. This allows farmers to plant more trees and provides them with a supplementary income.

To care for your Mango Wood item, wash in warm soapy water after every use to prevent staining, rinse and dry immediately, do not soak. Due to the nature of the wood, the colours may change over time. To nourish and protect the natural wood rub an edible oil such as olive oil or walnut oil into the surface with a dry cloth. Please note that adding oil may darken the tone of the wood.
Small is 30 cm wide x 40 cm long

Large is 53 cm wide x 64 cm long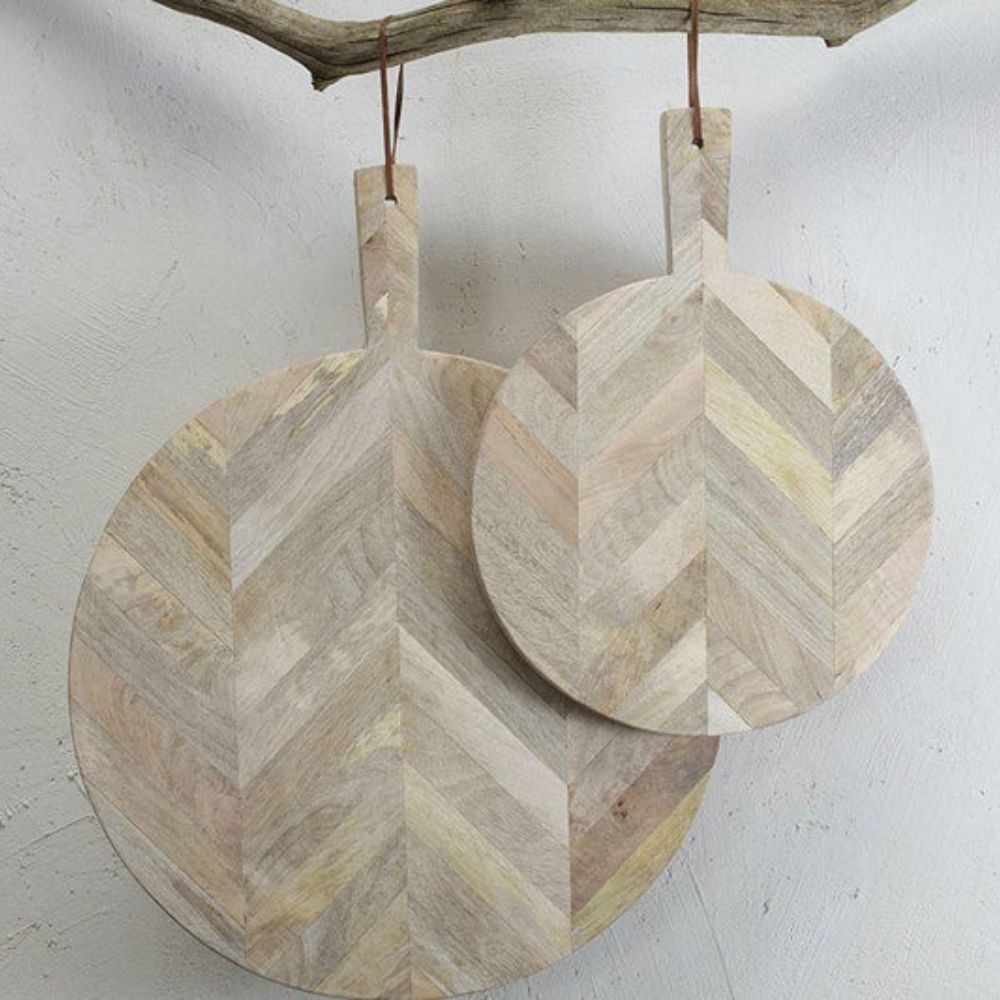 SKU: 1042